Companies
Friday, 17 March 2017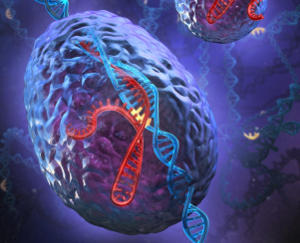 Allergan and Editas Medicine Inc., a genome editing company, recently announced that Allergan's wholly-owned subsidiary, Allergan Pharmaceuticals International Limited, and Editas Medicine have entered into a strategic research and development alliance under which Allergan will receive exclusive access and the option to license up to five of Editas Medicine's genome-editing ocular programs, including its lead program for Leber Congenital Amaurosis (LCA10), which is currently in pre-clinical development.
The agreement covers early stage, first-in-class ocular programs targeting serious diseases based on Editas Medicine's unparalleled CRISPR genome editing platform, including CRISPR/Cas9 and CRISPR/Cpf1. Editas Medicine's lead program is being developed for the potential treatment of LCA10, a rare, inherited retinal degenerative disease that appears in childhood and leads to blindness.
"The CRISPR genome editing platform holds the potential to transform the treatment of many genetic and non-genetically derived diseases, including diseases and conditions of the eye," said David Nicholson, Chief Research and Development Officer, Allergan. "The Allergan team is excited to work with colleagues at Editas Medicine to develop and potentially deliver game-changing treatment for retinal diseases like LCA10. This program is highly complementary to our ongoing eye care development programs where unmet medical need exists for patients."
"Allergan has long been a leader in advancing innovative therapies to treat eye diseases," said Katrine Bosley, President and Chief Executive Officer, Editas Medicine. "Working together with Allergan through their Open Science R&D model significantly enhances our ability to develop genome editing medicines to help patients with serious eye diseases. This alliance is highly aligned with our strategy to build our company for the long-term and to realize the broad potential of our genome editing platform to treat serious diseases."