05 Nov 2019
Retail and E-commerce Drive EssilorLuxottica's Growth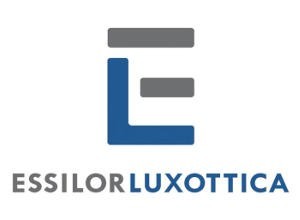 EssilorLuxottica recently announced that consolidated revenue for the first nine months of 2019 amounted to Euro 13,086 million, representing a year-on-year increase of 7.7% compared to the 2018 first nine months pro forma revenue (+4.3% at constant exchange rates).
"The continuous improvement in our performance validates our growth strategy as well as our investments in product innovation, digitalization, fast-growing markets and talent. This acceleration further demonstrates our ability to execute the business plan and deliver sales and cost synergies", said Francesco Milleri and Laurent Vacherot. "On this basis we will confirm our efforts to transform the industry and eliminate poor vision throughout the world."
In the first nine months of the year, revenue grew by 7.7% compared to prior-year pro forma revenue (+4.3% at constant exchange rates). Essilor led this performance with sales growth of 8.9% on a reported basis and of 5.9% at constant exchange rates. Luxottica recorded 6.7% growth in revenue (+3.0% at constant exchange rates), posting the same level of performance for the third-quarter and nine-month period, on the back of positive trends in both the Wholesale and Retail divisions. Fast-growing markets, which represented close to 20% of consolidated sales, led the growth of the Company, with a sales increase around 10% at constant exchange rates.
Retail sales grew 7.8% to Euro 1,608 million (+4.2% at constant exchange rates), with comparable store sales5 up 1% in the third quarter. Sales accelerated thanks to North America, with Sunglass Hut turning positive, Target Optical still delivering double-digit growth and the insurance business performing strongly. Results confirmed the solid business in Australia and New Zealand, Europe (led by Salmoiraghi & Viganò and Sunglass Hut), Brazil (with Sunglass Hut) and at GMO.
The direct online channel, which represented around 5% of consolidated sales, was also a meaningful contributor, with sales growth of around 15% at constant exchange rates. Luxottica's e-commerce platforms registered their strongest quarterly growth since the end of 2016, fueled by double-digit growing RayBan.com, Oakley.com and SunglassHut.com.
The Retail business continued its growth trajectory in Asia thanks to Australia and New Zealand, which posted positive sales and comparable stores sales, with the optical business positive for the 13th quarter in a row.
On August 30, 2019, Luxottica announced the closing of the acquisition of Barberini, the world's leading optical glass lens manufacturer, after obtaining all the relevant antitrust authorizations. According to the company, the acquisition allows the company to strengthen its "made in Italy" production and its know-how in glass sun and prescription lenses, always considered a success factor for the iconic models of Ray-Ban and Persol. The company will invest in Barberini to create a worldwide brand synonymous with excellence in high-quality optical glass lenses. Barberini will continue to operate with all eyewear producers that want to differentiate their products by adding the uniqueness of optical glass to their lenses. Essilor has also acquired a majority stake in Optimed Australia Pty, a leading ophthalmic instruments distributor in Australia and New-Zealand which generates annual revenue of about Euro 10 million.
With the ultimate objective of building a unified company, EssilorLuxottica has launched more than 20 priority work streams and 160 business initiatives that are being implemented globally. This activity is under the leadership of more than 40 Essilor and Luxottica key executives with the involvement of more than 800 employees across the two organizations. First steps include:
The creation of one single supply chain and prescription laboratories network
The integration of Costa in the Luxottica's brand portfolio and frame network
A systematic review of office space real estate at the country level, looking at opportunities to co-locate teams whenever possible
A pilot project in Italy to define one single IT platform to be quickly rolled out across the Company's organization