21 Jul 2020
EssilorLuxottica Initiates Legal Proceedings To Obtain Information From GrandVision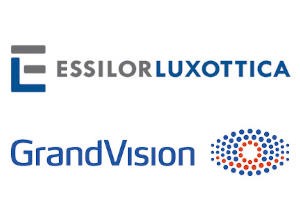 GrandVision NV has been informed by EssilorLuxottica SA that it has initiated summary proceedings before the District Court in Rotterdam, demanding that GrandVision provides to EssilorLuxottica additional information in relation to GrandVision's actions to mitigate the impact of COVID-19 on its business.
According to EssilorLuxottica, this allows the company to assess the way GrandVision has managed the course of its business during the COVID-19 crisis, as well as the extent to which GrandVision has breached its obligations under the support agreement. Despite repeated requests, GrandVision has not provided this information on a voluntary basis, leaving EssilorLuxottica with no other option but to resort to legal proceedings.
GrandVision states that it strongly disagrees with EssilorLuxottica's demands and has full confidence that these claims will be rejected in court.
GrandVision has also received notice from EssilorLuxottica claiming that GrandVision, in relation to the aforementioned COVID-19 actions, is in material breach of its obligations under the Support Agreement concluded in connection with the envisaged sale by HAL Optical Investments B.V. of its 76.72% ownership interest in GrandVision to EssilorLuxottica.
GrandVision strongly disagrees with these claims and has responded accordingly. GrandVision continues to support EssilorLuxottica with the shared objective to obtain regulatory approval for the closure of the Transaction within 12 to 24 months from the announcement date of 31 July 2019.
The European Commission is currently conducting an in-depth investigation to assess the proposed acquisition of GrandVision by EssilorLuxottica, under the EU Merger Regulation. The Commission is concerned that the merger may reduce competition for the wholesale supply of ophthalmic lenses and eyewear, as well as for the retail supply of optical products.
GrandVision is a Dutch-based global player active in optical retail with a focus on delivering eye care to customers globally. GrandVision operates over 7,000 stores in more than 40 different countries across Europe, North and Latin America and Asia.