21 Sep 2021
Glaukos Settles Patent Infringement with Ivantis and Announces New Licensing Agreement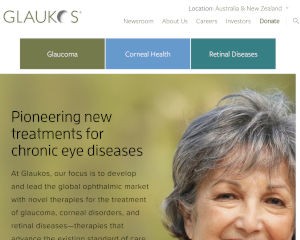 Glaukos Corporation (NYSE: GKOS), an ophthalmic medical technology and pharmaceutical company focused on novel therapies for the treatment of glaucoma, corneal disorders and retinal diseases, recently announced that it has entered into a settlement agreement with Ivantis, Inc. agreeing to terminate the patent infringement lawsuit Glaukos initiated on April 14, 2018 in the U.S. District Court for the Central District of California, Southern Division, concerning Ivantis' Hydrus® Microstent.
Under the agreement, Ivantis will pay Glaukos US$60 million, US$30 million of which will be paid by December 31, 2021, and the other US$30 million to be paid by December 31, 2022. Ivantis will also pay Glaukos a 10% ongoing royalty through April 26, 2025, based on Ivantis' Hydrus Microstent U.S. sales and any international sales supplied out of the U.S. Further, the parties have agreed to mutual licenses and covenants not to sue on the Hydrus and iStent® technologies. In accordance with the settlement, the parties will submit a joint request to stay the pending litigation, which had been scheduled for trial beginning on September 28, 2021, and dismiss it upon receipt of the first upfront payment.
"Since our founding in 1998, Glaukos has invested considerable time and resources to develop novel technologies that have pioneered an entirely new treatment category for glaucoma surgeons and their patients," said Thomas Burns, Glaukos president and chief executive officer. "We remain confident in the strength of our robust intellectual property portfolio and believe this settlement allows us to focus our full attention and resources on executing our long-term growth strategy by bringing transformative new technologies to the market for the benefit of patients worldwide."
In other news, Glaukos announced that it has entered into a licensing agreement with Attillaps Holdings, Inc. under which Attillaps has granted Glaukos a global exclusive license to research, develop, manufacture and commercialize Attillaps' proprietary library of investigational pharmaceutical compounds that target the eradication of Demodex mites, which are the root cause of Demodex blepharitis and often associated with meibomian gland dysfunction and related ophthalmic diseases.
Demodex blepharitis and Demodex-driven meibomian gland dysfunction are caused by an infestation of Demodex mites, the most common ectoparasite found on human skin. Demodex blepharitis is characterized by eyelid inflammation and irritation resulting in eyelid redness, discomfort and debris. Demodex-driven meibomian gland dysfunction is characterized by decreased lipid secretion into the tear film and is a leading cause of dry eye disease.
Under the agreement, Glaukos has the exclusive global right to research, develop, manufacture and commercialize products using certain acetylcholinesterase (AChE) inhibitors for the treatment of ophthalmic diseases caused by Demodex mites. Attillaps' lead compounds have demonstrated promising in-vitro results in preclinical settings.
"This licensing agreement adds a promising therapeutic class that expands the focus of our emerging Corneal Health franchise into new and globally underserved disease indications," said Thomas Burns, Glaukos president and chief executive officer. "Attillaps' proprietary compounds and targeted ophthalmic indications are highly complementary to our expanding portfolio of sustained pharmaceuticals and represent a synergistic fit with our ongoing Corneal Health R&D initiatives."
"We are incredibly excited about the development and commercial prospects of our novel platform in various therapeutic applications, particularly in the ophthalmology sector," said Frank Spallitta, founder and chief executive officer of Attillaps. "Glaukos is a world-class ophthalmic company, and we couldn't envision a more compelling licensing partner to advance our platform as a potential solution for the many patients suffering from these challenging conditions that currently have no approved treatments."
Financial terms of the agreement were not disclosed.