News
Companies
Tuesday, 02 September 2014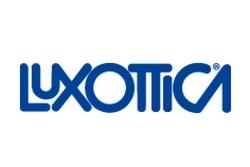 Luxottica announced the introduction of a new management structure based on a co-CEO model; one focused on Markets and the other dedicated to Corporate Functions.
According to the company's press release, the evolution to a co-CEO leadership structure with distinct and complementary responsibilities will ensure stronger management of the Group, which has rapidly increased its size, complexity and global presence in recent years.
Enrico Cavatorta, current General Manager and CFO of the Group, was appointed CEO of Corporate Functions. He was also named as Interim CEO of Markets, pending the appointment of a permanent executive to this position. The search process for a CEO of Markets is on-going. Operations, led by Massimo Vian, will temporarily report to the Chairman, Leonardo Del Vecchio. An Executive Committee, led by the Chairman, will be created to support the efficient management of the Group during this new phase.
Following a period of debate with Chairman Leonardo Del Vecchio over the Group's future strategy and direction, Andrea Guerra leaves as Group CEO after a 10-year period of organizational consolidation and managerial growth.
This new organizational structure is set to support a new phase of development for Luxottica that is consistent with its strategic vision. Leonardo Del Vecchio, Chairman of the Board and the original inspiration behind the strategic vision of the Group, will ensure a smooth organizational transition, overseeing the Board and supporting further success.
Australian News

Monday, 01 September 2014

Vision Eye Institute, Australia's largest provider of ophthalmic care, reported revenue up 3.3% from FY13 due to an increase in theatre procedures (day surgery revenue has increase $2.4 million 6.7%) . Gross Margin was down 1.8% due to contract doctor payments increasing $2.6 million (13.9%) from FY13. The increase is from additional doctors and the continuing rebalance of clinic profit share with partner doctors. There were no significant variances in Indirect costs, with the exception of legal costs, $2.0 m incurred during FY14 (FY13 $0.7 million). EBITDA declined $1.2 million due to lower margin and considerable legal costs incurred during FY14.

The theatre (day surgery) increase of $2.4 million (6.7%) was due to volume growth in Victoria and Queensland. In Victoria new partner doctors, as well as improvements in existing doctor capacity, were able to meet the increasing demand for ophthalmic procedures. In Queensland, volumes increased from a doctor absence in the FY13 year, offset slightly by lower volumes at Short Street Day Surgery where profit share declined. Consulting and Surgical revenue increased $1.3 million (2.1%) due to the volumes generated by the new partner doctors and capacity improvements in Victoria. Refractive laser volumes remained stable with minimal or no fee increases in place. We have noted a small increase in non-laser refractive procedures for the over 55s population, which are included in consulting and surgical volumes.

NSW revenue declined slightly with minimal fee increases and a reduction in doctor work hours which resulted in a lower volume of procedures. Revenue for Victoria increased $3.0 million due mainly to the volumes achieved by the introduction of new doctor partners. Queensland revenue increase reflects the increase in surgical volumes in Brisbane from visiting surgeons and after a doctor absence in FY13, which was offset by a reduction in revenue on the Gold Coast due to a decline in volumes generated by partner doctors.

Companies

Friday, 29 August 2014

Essilor reports revenue amounted to €2,780.1 million in the first six months of 2014, an increase of 7.9% as reported and of 9.4% like-for-like including partnerships and acquisitions.

Revenue growth in China reflected the solid performance by the Essilor network, healthy advances in anti-UV product sales by Essilor's partners, strong demand for Kodak® brand products and a recovery in exports. In India, the Varilux® and Crizal® brands raised their profiles and benefitted from new product launches. Essilor enjoyed sustained growth in Southeast Asia, led by strong demand in Thailand. Revenue in the region's developed markets was slightly higher, with sales in Australia continuing to benefit from dynamic performances among independent eye care professionals.

Essilor also announced the appointment of Jean Carrier as Chief Operating Officer alongside Paul du Saillant and Laurent Vacherot, effective September, 1, 2014. In his new role, Jean Carrier will continue to oversee Essilor of America and will also be responsible for Research and Development, Intellectual property, Strategic marketing and for the Group's E-business activity.

Australian News

Thursday, 28 August 2014

The Optometry Board of Australia announced that it has reduced the registration fee for optometrists to $365, which is $30 less than in the previous year. The new fee will apply from 9 September 2014 and cover the registration period for most practitioners of 1 December 2014 to 30 November 2015. The fee for optometrists whose principal place of practice is NSW will be $337.1

Board Chair, Mr Colin Waldron, said that the Board was able to lower its registration fees while still fulfilling its obligation under the National Law to regulate the profession and limit financial pressure on practitioners.

"The Board reviewed its fees and considered that it was possible to reduce the registration fee without affecting its regulatory capacity. We can continue to ensure that optometrists are adequately qualified and experienced, and administer national registration standards, policies, codes and guidelines to guide the profession," Mr Waldron said.

Some of the National Boards, in the national scheme regulating health practitioners in Australia, have continued to see an increase in notifications (complaints) over the past year. As the number, complexity and cost of these matters can never be accurately forecast, the Boards will continue to keep fees under close review to ensure careful financial management.

A fee schedule, including the fee arrangements for practitioners whose principal place of practice is NSW, will be published on the National Board's website. The regulation of optometry is funded solely by registrant fees and there is no cross subsidisation between professions.

Australian News

Wednesday, 27 August 2014

Macular Disease Foundation Australia has welcomed the Pharmaceutical Benefits Advisory Committee's (PBAC) positive recommendation to list ranibizumab (Lucentis) for the treatment of Diabetic Macular Edema (DME) and Retinal Vein Occlusion (RVO). The treatment is administered as a series of injections into the eye. It is critical that patients have access to registered treatments which, in numerous, large, randomised controlled trials, have been shown to save sight, and in many cases, regain vision already lost.

Julie Heraghty, CEO of Macular Disease Foundation Australia stated, "The Foundation has for over 18 months been advocating strongly for access and affordability for registered treatment for these serious macular diseases, which can lead to vision loss and blindness. Given the extended time it has taken for PBAC recommendation, the Foundation is calling on the Federal Government to ensure that access to this sight-saving treatment is not held up by red tape. The treatment for DME and RVO needs to be fast tracked for Cabinet approval and quickly made available for patients".

With the current diabetes epidemic this is particularly important. Diabetes is Australia's fastest-growing chronic disease, and everyone who has diabetes is at risk of developing diabetic eye disease which can progress to diabetic macular edema. This is a complication of the disease leading to leaking fluid under the retina which can cause vision impairment and blindness if not treated. Diabetic eye disease is the main cause of serious vision loss and blindness in working age Australians. The frightening reality is that most people with type 1 diabetes and over 60% of people with type 2 diabetes will develop diabetic eye disease within 20 years of diagnosis.

The expected dramatic increase in diabetes prevalence in the coming decades will increase the number of people with diabetic eye disease and vision loss, placing pressure on the health system and the economy. Awareness of the importance of eye tests, early detection, and access and affordability to treatment is the key to saving sight.

Retinal Vein Occlusion affects about 1 to 2% of people over 40, although most cases occur in people over 60. Saving sight from diabetic eye disease and RVO will avoid the emotional, social and economic costs to the individual and their families and the cost of blindness to Government and the taxpayer.
<<

Start

<

Prev

1

2 3 4 5 6 7 8 9 10 Next > End >>


Page 1 of 286