News
Product News
Friday, 24 October 2014
Italian Eyewear company Allison has recently introduced its will.i.am eyewear collection ill.i Optics By will.i.am. The collection is composed of sunglasses and optical frames and has been launched worldwide last month.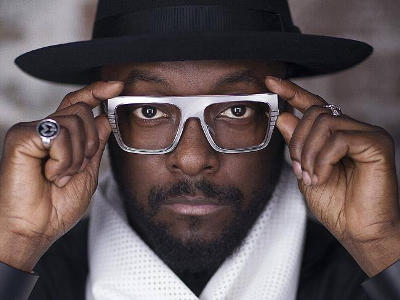 The styles pay homage to the evolution of eyewear, drawing inspiration from rare vintage shapes - twisted and reworked to create something new and fresh, progressive and timeless.
The collection has been designed in Los Angeles in partnership with designer George Gorrow and production is performed in Italy.
Ophthalmology and Optometry

Thursday, 23 October 2014

A thin ring inserted into the eye could soon offer a reading glasses-free remedy for presbyopia, the blurriness in near vision experienced by many people over the age of 40, according to a study released at AAO 2014, the 118th annual meeting of the American Academy of Ophthalmology. A corneal inlay device currently undergoing clinical review in the United States improved near vision well enough for 80 percent of the participating patients to read a newspaper without disturbing far distance vision needed for daily activities like driving.

The theoretical advantage of using corneal inlays over wearing reading glasses is that corneal inlays prevent the need for constantly putting on and taking off glasses, depending on whether the person needs to see near or far. One of the devices is the KAMRA inlay, a thin, flexible doughnut-shaped ring that measures 3.8 millimeters in diameter, with a 1.6 millimeter hole in the middle. When dropped into a small pocket in the cornea covering the front of the eye, the device acts like a camera aperture, adjusting the depth of field so that the viewer can see near and far. The procedure to insert the implant is relatively quick, lasting about 10 minutes, and requires only topical anesthesia.

To test the inlay's efficacy, clinicians conducted a prospective non-randomized study of 507 patients between 45 and 60 years of age across the United States, Europe and Asia with presbyopia who were not nearsighted. The researchers implanted the ring in the patients and followed up with them over the course of three years. In 83 percent of eyes with the implant, the KAMRA corneal inlay allowed presbyopic patients to see with 20/40 vision or better over the three years. This is considered the standard for being able to read a newspaper or drive a vehicle without corrective lenses. On average, patients gained 2.9 lines on a reading chart. The researchers report that the results remained steady over a three-year period.

Complications from corneal inlays in general have included haziness that is treatable with steroids; however, improvements in inlay design have made the effect less common. If necessary, inlays can be removed, making it a reversible treatment, unlike other procedures such as LASIK for presbyopia.

Australian News

Wednesday, 22 October 2014

Brien Holden Vision Institute recently announced that they are in the process of launching a series of Institute-owned commercial entities known as Brien Holden Vision companies, in Australia, China, India, U.S. and soon, in Europe, to bring to market beneficial, advanced products for myopia and myopia control, presbyopia, and for detection and management of potentially blinding eye disease.

Through collaborations with leading research and industry organisations the Brien Holden Vision Institute works to develop innovative vision correction products for the treatment of the most common eye conditions. It also seeks to apply its vision research more broadly in other medical applications.

"The Brien Holden Vision Institute philosophy has been to develop and license technologies that will improve vision and peoples' lives and from the revenues generated fund programs to develop further outstanding products and deliver affordable, quality vision for everyone…everywhere," says Professor Brien Holden, CEO, Brien Holden Vision Institute. He also says: "The role of the commercial entities that we are establishing is to bring the Institute's and collaborator-generated product technologies to market. Brien Holden Vision Institute will remain a non-profit, non-commercial, science, translational research, licensing and humanitarian organisation. The Brien Holden Vision subsidiaries, however, are constituted and will be resourced to be successful commercial companies that will support the Institute's goals through revenue generation and product delivery".

The first major product thrusts from the Institute to the Brien Holden Vision commercial subsidiaries are for myopia and presbyopia. The Institute's second major product focus category is early detection and management of potentially blinding eye conditions associated with ocular and general health diseases.

Product News

Tuesday, 21 October 2014

Belgian luxury eyewear designer theo has just announced the introduction of its first jewellery piece, called Hypnotic. Hypnotic is a piece of jewellery that can be worn by anyone who falls under its spell. Whether you're a theo fan, a lover of beautiful objects, a design addict or a fashionista. It's all about making the unwearable wearable. And the object needs to express both the beauty and the individuality that are theo's unique signature.

Hypnotic comes in four different models, two of which are coated in gold and two in palladium. Because of the exclusive character of this striking design, we made a conscious choice to produce it in a limited edition. Only 100 pieces have been made of each model. Each one is numbered on the reverse as well as on the box. And you must admit, the right packaging adds a priceless touch. That's why each one comes individually packed in a 'little black box' with a stylish print. It instantly makes a perfect gift for birthday, Christmas or New Year's.

Ophthalmology and Optometry

Monday, 20 October 2014

A smartphone-based tool may be an effective alternative to traditional ophthalmic imaging equipment in evaluating and grading severity of a diabetic eye disease, according to a study released recently at AAO 2014, the American Academy of Ophthalmology's 118th annual meeting. The results of the research indicate the lower-cost method could be useful for bringing the service to patients in isolated or underserved communities.

The traditional method for monitoring the progression of diabetic retinopathy is through retinal slit-lamp biomicroscopy, which enables ophthalmologists to look at the back of the eye's interior. This kind of examination requires a large piece of specialized equipment found only in clinical settings, posing a significant challenge for monitoring patients living in rural or low-resource communities.

In order to find a solution for addressing this challenge, researchers from the University of Brescia, University of Molise and "Federico II" University of Naples, Italy, developed a small optical adapter called D-Eye which could attach magnetically to an iPhone® 5, creating a smartphone ophthalmoscope. They then used the iPhone ophthalmoscope as well as a slit-lamp biomicroscope to perform dilated retinal digital imaging on 120 patients with diabetes who were scheduled to have a routine dilated eye exam. After comparing the results of the smartphone method to the traditional one, an exact agreement between the two methods was found in 85 percent of the eyes and an agreement within one step (or grade of disease progression) was found in 96.7 percent of the eyes. In most of the one- and two-step disagreements, the severity level was graded higher by biomicroscopy grading.

In the smartphone ophthalmoscopy results, nine eyes were not gradable due to small pupil or cataract. In the biomicroscopy results, the number of not gradable images was four. Therefore, while biomicroscopy is still found to be the more accurate method for grading diabetic retinopathy, researchers believe smartphone ophthalmoscopy shows great potential for use in rural or remote communities who would normally receive little to no testing at all.

"Using the iPhone method is thousands of dollars cheaper than using traditional equipment," said lead researcher Andrea Russo, M.D. "The affordability of this option could make it much easier to bring eye care to non-hospital remote or rural settings, which often lack ophthalmic medical personnel."
<<

Start

<

Prev

1

2 3 4 5 6 7 8 9 10 Next > End >>


Page 1 of 291