News
Ophthalmology and Optometry
Friday, 27 February 2015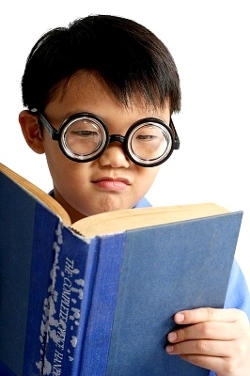 A technique called orthokeratology ("Ortho-K"), using custom-made contact lenses to shape the growing eye, has a significant effect in slowing the progression of myopia (nearsightedness) in children, according to a research review in the March issue of Optometry and Vision Science, official journal of the American Academy of Optometry.
Led by Xing-Rong Wang, MD, of the Affiliated Eye Hospital of Shangdong University of Traditional Chinese Medicine in Jinan, China, the researchers analyzed pooled data from previous studies of Ortho-K. They concluded that orthokeratology does certainly slow myopia progression and retard the axial length growth of the eye. Dr Wang and colleagues analyzed seven previous studies of orthokeratology to treat myopia (nearsightedness) in children. Myopia is one of the most common eye disorders worldwide, with a reported prevalence of 20 to 50 percent in the United States and Europe, and 70 percent or higher in East Asia. Of the seven studies, five were performed in East Asia.
Ortho-K is a relatively new treatment approach, in which the child wears customized contact lenses overnight. Over time, the Ortho-K lenses act to guide eye growth--similar to the use of a dental "retainer" to straighten the teeth. Previous studies have reported encouraging results with Ortho-K in slowing myopia progression.
The seven studies included data on 435 children with mild to moderate myopia, aged six to 16 years. All studies assessed axial length, or the length of the eye from front to back. This is a key measure of eye growth, specifically of interest related to myopia development. The researchers used a method called meta-analysis to pool the study results from the publications they reviewed.
As expected, with or without orthokeratology, axial length increased as the children grew. However, after two years, the increase in axial length was significantly slower in children treated with Ortho-K. The average (weighted mean) difference between groups was about one-fourth of a millimeter. That small but significant change was consistent with the reported effects of Ortho-K in slowing myopia progression. An alternative measure of eye growth (vitreous chamber depth) showed a similar difference between groups.
For reasons that are not yet entirely clear, childhood myopia has increased to epidemic proportions in recent years, especially in Asia. Myopia persists into adulthood and, in the more severe cases, is a risk factor for eye diseases such as cataracts, glaucoma, and retinal detachments.
Eye and vision researchers have been working on new optical treatment approaches to slow myopia progression. Ortho-K is one promising approach; others include contact lens designs that modify the focus on the peripheral retina.
The new review and meta-analysis supports the effectiveness of Ortho-K in producing at least some reduction in the rate of progressive myopia. The questions remain as to the mechanism by which Ortho-K works to control myopic eye growth. Dr Wang and coauthors emphasize the need for additional studies to address this issue, as well as large-scale randomized trials to assess its long-term benefits.
Australian News

Thursday, 26 February 2015

The Royal Australian and New Zealand College of Ophthalmologists (RANZCO), Australia and New Zealand's peak body for eye care, warns of the dangers of seeking "cheap" or convenient eye operations overseas.

The growing popularity of seeking medical services overseas – or "medical tourism" – raises serious questions around safety standards, patient care, legal recourse and insurance. Some countries promote "package" experiences to lure consumers, such as resort holidays combined with "discounted" medical or cosmetic procedures – sometimes done pool-side. Studies have shown there were more than 10 million medical tourists in 2014 creating an industry worth over $50 billion. Yearly, it is estimated about 25,000 Australians leave the country for cosmetic services.

In eye care, laser and cataract surgery are two of the most commonly-performed operations. They are now being marketed to consumers across the globe as "affordable" health services compared to that available in their own country. Previously the domain of mostly cosmetic procedures, medical tourism has now expanded into more complex surgeries. However, basing a medical decision on cost alone neglects the complexity of diagnosis, treatment, and post-operative care for many eye conditions and diseases.

Laser eye operations, for example, require specific steps pre and post-surgery, including a discussion of the procedure itself and how to recover afterwards. A small percentage of people have unusually thin or irregular corneas and do not qualify for laser surgery at all. The laser eye model varies from country to country, making it difficult for a patient to confirm quality and consistency.

Scarring and contracting antibiotic-resistant infections are just some of the dangers from having surgery performed overseas. If there is clinical negligence, legal recourse may be difficult when dealing with medical professionals and facilities in another country. Additionally, those without private health insurance may be exposed to very expensive bills if an adverse situation occurs.

Companies

Wednesday, 25 February 2015

Marchon Eyewear and MCM (Modern Creation München), a global manufacturer of luxury leather goods, have announced an exclusive multi-year global licensing agreement for the manufacture and distribution of the sun and ophthalmic collections under the MCM brand.

The first collections will launch in March 2015 with a "Made in Italy" sunwear capsule collection, available exclusively across the MCM worldwide boutique network. The MCM eyewear collection will launch September 2015 in Asia, with a global roll-out planned for January 2016. The eyewear collection will be sold in MCM boutiques, department and specialty stores, and select optical stores worldwide.

Companies

Tuesday, 24 February 2015

Essilor reports for 2014 an increase in its presence in corrective lenses and in the percentage of revenue coming from North America, to 45%, and from the fast-growing countries, to 22%. Essilor deepened its presence in the Photochromic segment by completing the acquisition of the remaining 51% of Transitions Optical, its largest acquisition to date, and in the Online business with the acquisition of Coastal.com, a major e-tailer of optical products. Essilor also developed a sunglass offering combining the Company's premium sunlens production expertise and FGX International's distribution capabilities. The sunwear business was also strengthened by the acquisition of the mid-range Bolon® and Molsion® brands in China at the end of 2013, and of the Costa® brand in the US performance sunglass segment at the beginning of 2014.

Essilor's performance in Australia and New Zealand was positive thanks to the success of the Crizal UV lens, whose sales were boosted by consumer advertising campaigns. Essilor's online business (FramesDirect, EyeBuyDirect and Coastal.com) continued to enjoy fast growth. Coastal.com operates in Australia under the domain ClearlyContacts.com.au and in New Zealand as ClearlyContacts.co.nz

Companies

Monday, 23 February 2015

The ATP (Association of Tennis Professionals) and premium polarized sunglasses brand Maui Jim have announced a new global partnership, in which the Hawaiian company becomes the Official Eyewear of the ATP World Tour.

As part of the three-year agreement, Maui Jim becomes an Official Supplier of the ATP World Tour, as well as the season-ending Barclays ATP World Tour Finals at The O2 in London. Benefiting from global marketing rights as well as an on-site presence at twelve tournaments across nine countries, the agreement will enable Maui Jim to engage with tennis fans across traditional and digital platforms.

Under the agreement, the premium polarized glass specialist will supply its products to ATP World Tour officials. Maui Jim brand ambassadors include sporting champions from across the globe, including ATP players David Ferrer, Benoît Paire, and Philipp Kohlschreiber and WTA player Martina Hingis.
<<

Start

<

Prev

1

2 3 4 5 6 7 8 9 10 Next > End >>


Page 1 of 300