News
Ophthalmology and Optometry
Friday, 07 March 2014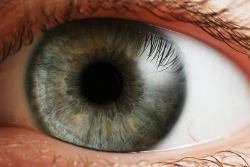 Drugs used to treat blindness-causing disorders could be successfully administered by eye drops rather than unpleasant and expensive eye injections, according to new research led by University College London scientists that could be a breakthrough for the millions worldwide suffering from age-related macular degeneration (AMD) and other eye disorders.
The research findings are significant due to growing patient numbers and an increasing demand for the eye injections that halt the progression of the disease. The research, demonstrated in animal models and published in nanotechnology journal Small, demonstrates that it is possible to create formulations of tiny nanoparticles loaded with the AMD drug Avastin and deliver significant concentrations to the back of the eye.
Effective delivery of drugs to the retina of the eye is considered one of the most challenging areas in drug development in ophthalmology, due to the presence of anatomical barriers. It was previously thought that drugs used to treat AMD such as Avastin and Lucentis have molecules that are simply too large to be effectively transported in an eye drop.
Australian News

Thursday, 06 March 2014

More than 300,000 Australians have Glaucoma, yet only half know about it. In the lead up to this year's World Glaucoma Week, 9-15 March, Specsavers is urging residents to think about their eye health and book an eye test, a simple examination that could save someone's sight.

Geoff Pollard, national executive officer of Glaucoma Australia, says, "Fifty per cent of people with glaucoma in Australia are undiagnosed. That's why it's so important to get a regular optic nerve check. Early detection is vital to preserve vision as, by the time symptoms develop, significant sight loss has usually occurred. Glaucoma is truly an invisible disease," Mr Pollard said.

This year, Specsavers is an official partner of Glaucoma Australia's World Glaucoma Week, supporting them in their quest to get Australians talking about the condition and raise funds for further glaucoma research. By signing up and holding a Beat Invisible Glaucoma (B.I.G) Breakfast you can raise funds for Glaucoma Australia and spread awareness of the disease.

Companies

Wednesday, 05 March 2014

Bausch + Lomb's VICTUS® Femtosecond Laser Platform has received 510(k) clearance from the U.S. Food and Drug Administration (FDA) for the creation of cuts/incisions in the cornea of patients undergoing cataract surgery or other ophthalmic treatment requiring cuts/incisions in the cornea. Corneal incisions can now be made in a wide variety of diameters, depths, angles and planes. With the new indication, virtually blade-free cataract surgery is now possible using the VICTUS Platform.

"This additional indication for the VICTUS® Femtosecond Laser Platform will allow surgeons to have even greater control and precision in making corneal incisions during cataract procedures, further supporting outstanding outcomes for their patients," said Y. Ralph Chu, M.D." For their part, patients appreciate the fact that our incisions are made with 'light' and not with a 'knife' potentially removing one more source of anxiety for the cataract patient."

The VICTUS Femtosecond Laser Platform is designed to support a comprehensive suite of cataract and corneal procedures in a single instrument. This new indication will function in concert with existing advanced proprietary features including an easy-to-use patient interface and real-time OCT imaging to optimize each cataract procedure being performed.

"As we continue to gain clearances for additional procedures, we approach the day when surgeons can harness the full, inherent functionality and versatility of the VICTUS Femtosecond Laser Platform for their cataract and refractive patients," said Calvin Roberts, M.D., Chief Medical Officer, Bausch + Lomb. "This innovative system was conceived as the backbone of the successful ophthalmic practice today -- and tomorrow -- and it represents Bausch + Lomb's unwavering commitment to offering the very finest in intraocular lenses, surgical instrumentation, and advanced procedures to our customers."

Feature Story

Tuesday, 04 March 2014

U.S. Chicago-based company Opternative hopes to make eye care more accessible, convenient and inexpensive. The company claims that with their technology a complete eye exam would be available to patients who can access a computer or tablet that is connected to the Internet. After the 5- to 10-minute exam, patients would receive a prescription signed by an eye care practitioners for contact lenses or glasses. The exam would be less expensive than traditional eye exams.

The company has recently received US $1 million in seed round funding. According to co-founder of Opternative Steven Lee, OD : "I knew I needed to make the eye exam experience better. My years working as an optometrist led me to create Opternative. People who use Opternative will receive a prescription that is accurate and convenient. They can use it to buy glasses or contact lenses either online or from a local eye wear provider."

International News

Monday, 03 March 2014

Six world leading Eye Bank Associations have joined together to launch a new Global Alliance of Eye Bank Associations (The Global Alliance) in order to support and develop eye banking services around the world. Global Alliance representative and CERA's (Centre for Eye Research Australia) Lion Eye Donation Service Director, Dr Graeme Pollock, says "the key aims of the Global Alliance are to develop global collaboration on best practice, sharing of information on scientific meetings, development of conferences and education events, establishment of a worldwide register of eye banks, development and promotion of global coding and traceability efforts, and bio-vigilance systems for ocular tissue." Advocacy and education also play a central role in the organizations development and we are looking forward to working with colleagues around the world to support the needs of their eye bank staff and ultimately the donor, donor family and the recipient.

"The concept of the Global Alliance also seeks to assist existing global Eye Bank Associations to support and combat unethical practice associated with donation and transplantation, as advised by the WHO and the Declaration of Istanbul on Organ Trafficking and Transplant Tourism," says Dr Pollock.

The signatories of the new Global Alliance include the; Eye Bank Association of America, European Eye Bank Association, Association of Eye Banks of Asia, Eye Bank Association of Australia and New Zealand, Pan American Association of Eye Banks, and the Eye Banks Association of India. While a Memorandum of Understanding is in place between these foundation partners, each association will retain their independence, identity and position as a regional association.

The development of the Alliance shall not disrupt any affiliations, partnerships, prior and future arrangements or projects of each association, and individual eye bank members will continue to participate with their local eye bank association. While still in the foundation phase, the Global Alliance key stakeholders have launched the new initiative and a new website, www.gaeba.org ready to provide the platform for future dialogue and communication around the world.
<<

Start

<

Prev

1

2 3 4 5 6 7 8 9 10 Next > End >>


Page 1 of 273