News
Companies
Friday, 08 August 2014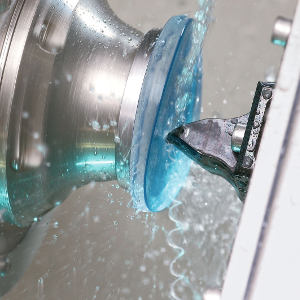 The Japanese Patent Office granted ZEISS two patents covering certain types of back-surface freeform progressive lenses and processes by which they are made. These include types of progressive lenses whose front surfaces are rotationally symmetric with the back-surface progressive design determined by the individual prescriptions alone or in combination with other customization options. The technology is also covered by patents in Europe, US and Australia.
"The back surface freeform lens technology covered by our patents has been an important innovation with implications for the manufacture of quality ophthalmic lenses and the delivery of superior visual solutions to the market", said Rolf Beyersdoerfer, President of Carl Zeiss Japan. "This proprietary freeform technology has been changing industry standards for years now, is patented in many major markets and also licensed to major lens companies.
"ZEISS has been providing freeform solutions to its customers for many years", said Dr Raymund Heinen, President and CEO of ZEISS Vision Care, "through our Customer Enablement Business. We partner with each customer to develop personalized enablement solutions encompassing equipment, process, lens products and designs, dispensing solutions, services, training and ongoing support. Our offer includes ZEISS branded, non-branded and private label solutions." The back-surface freeform progressive technology covered by ZEISS patents is a key enabler of the customized progressive lens revolution. In 2012 and 2013 ZEISS licensed the Essilor Group, Hoya, Rodenstock and other major lens companies to practice the innovative proprietary Freeform Progressive Lens Technology. ZEISS is open to discussing further licensing of these patents for parties that are interested in taking a license to this technology.
Freeform technology allows the production of complex lens designs on a lens-by-lens basis. Sophisticated equipment can surface directly onto the back side of a lens blank. Previously, progressive lenses could only be manufactured in a complex, high volume production environment. "The advancement and ready availability of freeform technology made production of progressive lenses at the prescription laboratory level a reality and thus transformed the way progressive lenses are made as well as the way they are individually custom designed", says Dr Heinen. "ZEISS has been a leader in driving this technology and innovating related business models for nearly twenty years."
Ophthalmology and Optometry

Thursday, 07 August 2014

Our eyes may adapt to help overcome a condition known as meibomian gland dysfunction that causes 'dry eye' and typically worsens with age. Researchers at Brien Holden Vision Institute have found that some people of 54 years and over are more likely to produce tears, a natural eye lubricant, which could counter early stages of dry eye.

In an evaluation of 156 asymptomatic subjects (91 were female) who had no pre- existing ocular or systemic abnormalities, there was a "significant worsening" in the grade severity of meibum quality, meibomian gland expressibility, and meibomian gland loss factor with increasing age. The latter steadily decreased with age, while the first two only began to decline in those older than 44 years. Lipid layer thickness, tear meniscus height, noninvasive and invasive tear breakup times increased after 54 years of age and correlated to a decreased osmolarity.

The research has found that as we get older, eye lubrication from the meibomian gland, a small gland in the eyelids that produces an oily lubricant, decreases. Meibomian gland dysfunction (MGD) is a major cause of dry eye and affects up to 70% of people in some groups, with a greater prevalence in Asian populations. According to the researchers, our tears could make up for a loss of lubrication caused by MGD.

Ophthalmology and Optometry

Wednesday, 06 August 2014

It is widely accepted that age-related macular degeneration (AMD) is the most common cause of visual impairment and blindness in industrialized countries. However, it is questionable whether it can continue to be defined as a disease in people in their 50s and beyond. Investigations to determine the incidence of age-related macular degeneration undertaken as part of the Gutenberg Health Study of the University Medical Center of Johannes Gutenberg University Mainz (JGU) have shown that even persons under the age of 50 years may be affected by an early form of the eye disease. Just under 4 percent of the 35 to 44-year-old subjects in the population-based study were found to be suffering from AMD.

In order to identify the age- and gender-specific incidence of AMD, the research team of the Department of Ophthalmology at the Mainz University Medical Center led by Dr. Christina Korb, PD Dr. Alireza Mirshahi, and Professor Norbert Pfeiffer assessed the status of the ocular fundus of 4,340 participants in the Gutenberg Health Study. Evaluated were vascular structure, the head of the optic nerve, and the macula of the eye, which is the point of sharpest vision. The results in general documented that the incidence of AMD increases with age. However, the researchers also discovered to their surprise that even persons under the age of 50 years can already be affected by early stage AMD. In the age group of 35- to 44-year-olds, 3.8 percent of the subjects in the Gutenberg Health Study were found to be suffering from the disease. The findings of the Mainz researchers thus contradict the current assumption that age-related macular degeneration only occurs in the section of the population that is over 50 years old.

With the help of their findings, the researchers were also able to gain insights into how frequently the various forms of age-related macular degeneration occur. On average, about 12 percent of the examined 35- to 74-year-olds had early stage AMD, but only 0.2 percent of the study participants exhibited symptoms of late stage AMD, which is often associated with severe visual impairment. "Our research shows that age-related macular degeneration can already occur much earlier than previously thought. This means there may also be possible consequences with regard to the screening examinations for these diseases," concluded Dr. Christina Korb.

The findings have been published in Graefe's Archive for Clinical and Experimental Ophthalmology.

Australian News

Tuesday, 05 August 2014

Specsavers Australia has won two awards for excellence at the Australian Retail Association's annual Australian Retail Awards. Specsavers Australia picked up the coveted eBay inc Multichannel Retailer of the Year and Quest Payment Systems Australian Retail Innovator of the Year awards.

As Australia's only national retail award program, The Australian Retail Association's annual Retail Awards is the most prestigious competition of its kind and celebrates the country's most successful retail players. Specsavers General Manager Australasia and Global Retail Director, Derek Dyson was keynote speaker at the event and picked up the Australian Retail Innovator of the Year award on the team's behalf. Specsavers Commercial Director Asia Pac. Paul Bott picked up the Multichannel Retailer of the Year award.

Companies

Monday, 04 August 2014

Allergan, Inc. last week filed a lawsuit in the United States District Court for the Central District of California against Valeant Pharmaceuticals International, Inc. ("Valeant"), Pershing Square Capital Management, L.P. ("Pershing Square") and its principal, William A. Ackman, alleging that Valeant, Pershing Square and Mr. Ackman violated federal securities laws prohibiting insider trading, engaged in other fraudulent practices, and failed to disclose legally required information.

According to Allergan: "After careful consideration, Allergan decided to file the lawsuit in order to ensure that all of its stockholders have the opportunity to make decisions regarding their investment in the Company based on compliant, full and fair disclosures, and to ensure that any stockholders voting on corporate matters acquired their shares in accordance with the law. The Allergan Board of Directors is strongly committed to protecting the stockholder franchise and believes it is important that the rights of the Company's stockholders not be infringed by the actions of one hedge fund that significantly profited (to the detriment of other stockholders and the market) by trading in Allergan securities while in possession of material non-public information regarding Allergan. Specifically, as the complaint alleges, between February 2014 and April 2014, Pershing Square purchased Allergan stock and securities then valued at over US$3.2 billion from unknowing Company stockholders while fully aware of Valeant's nonpublic takeover intentions, thereby securing for itself and depriving the selling stockholders of value appreciation worth approximately US$1.2 billion upon Valeant's announcement of its initial offer on April 22, 2014."

In its complaint, Allergan is seeking, among other remedies, a declaration from the court that Pershing Square and Valeant violated insider trading and disclosure laws, and an order rescinding Pershing Square's purchase of the Allergan shares it acquired illegally. Allergan reserves the right to seek additional remedies against all appropriate parties.

Valeant Pharmaceuticals International, Inc. and Pershing Square Capital Management, L.P. responded the same day to the filing of a federal lawsuit by Allergan, Inc. in California. According to Valeant: "The complaint makes baseless claims about Valeant and Pershing Square regarding the tender offer rules. Allergan's true purpose in bringing the litigation is an attempt to interfere with shareholders' efforts to call a special meeting. That purpose is made clear in a separate letter Allergan sent today to the Delaware Court of Chancery. In that letter, Allergan noted that its bylaws "provide that the Corporate Secretary 'shall consider ineffective' any Special Meeting Requests that are 'made in a manner that involved a violation of Regulation 14A under the Exchange Act, or other applicable law.'" Pershing Square is targeting the middle of August for delivering shareholder requests to call a special meeting. Pershing Square and Valeant are confident that this desperate attempt to delay or avoid the special meeting will not succeed. The independent proxy advisory firms are expected to issue their recommendations on this matter in the near future, and this lawsuit also seeks to distract from those forthcoming recommendations."
<< Start < Prev 1 2 3 4 5 6

7

8 9 10 Next > End >>


Page 7 of 290