News
Companies
Friday, 11 September 2015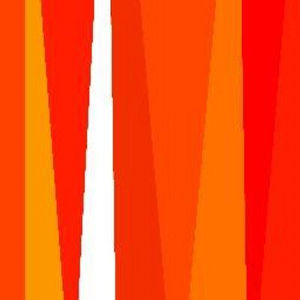 U.S. eyewear company DITA Group has acquired luxury brand Christian Roth. Christian Roth and his design partner Eric Domege, who founded the brand in New York in 1984, will both remain as creative directors. According to the company, their first post-acquisition collection will be presented at the Silmo show in 2016. The addition of Christian Roth increases DITA's brand portfolio, which includes the Dita brand, designed by founders John Juniper and Jeff Solorio, and the licenses for Thom Browne and Dita Von Teese eyewear. Dita has currently retail boutiques in New York, Los Angeles, Tokyo and Newport Beach.
The brand Christian Roth celebrated its 25th anniversary in 2009. The designers released 25 limited edition with monogram, versions of their Series A style. In 2010, Christian Roth ended its 12-year licensing deal with Charmant and retook control of all its trademarks. In 2011, Christian Roth granted Korean-based eyewear firm BCD Korea, Co. Ltd the license the produce and distribute Christian Roth eyewear throughout Asia. In 2012, Christian Roth and Eric Domege founded the firm Optical Affairs Company and launched their e-commerce destination christian-roth.com during New York's F/W 2013 Fashion Week Women's Wear Daily Fashion Scoop February 13, 2013. On October 6, 2014, The Council of Fashion Designers of America has created a new group, The Eyewear Designers of the CFDA, which aims to boost the profile of the eyewear sector. Christian Roth is acting as the group's spokesman.
Companies

Thursday, 10 September 2015

Safilo Group and Alpargatas, the Brazilian footwear, clothing and accessories company owner of leading global brands, have announced their new global havaianas eyewear license running up to 2021 and renewable upon mutual agreement. The new havaianas eyewear collection will be designed, developed, manufactured and distributed by Safilo across the world through an extensive distribution network, starting from the second half of 2016.

"We are thrilled about this new partnership and trust. We have an exciting opportunity - the unique vibrant Brazilian personality of havaianas with its iconic creative simplicity has inspired us to create innovative cool eyewear with broad appeal for the world", commented Luisa Delgado, CEO of Safilo Group, "With havaianas, we add significant value to our portfolio and strengthen our corporate play in the fast growing big mass-cool consumer segment, as anticipated by our 2020 Strategic Plan."

Carla Schmitzberger, Global Director for havaianas, added: "With eyewear we now take the joy of havaianas further to the total look. It is for us a strategic category with long-term potential. We are delighted to count on Safilo as our strategic eyewear partner who offers unique best in class capabilities, product design leadership, longstanding know-how, focus on quality, innovation and proven high quality distribution. We feel that we share a common vision for this exciting business opportunity, and approach it with shared focus on customer satisfaction."

Ophthalmology and Optometry

Wednesday, 09 September 2015

Vision researchers at Columbia University Medical Center in U.S. have discovered a gene that causes myopia, but only in people who spend a lot of time in childhood reading or doing other "nearwork." Using a database of approximately 14,000 people, the researchers found that those with a certain variant of the gene – called APLP2 – were five times more likely to develop myopia in their teens if they had read an hour or more each day in their childhood. Those who carried the APLP2 risk variant but spent less time reading had no additional risk of developing myopia.

"We have known for decades that myopia is caused by genes and their interactions with environmental factors like reading and nearwork, but we have not had hard proof. This is the first known evidence of gene-environment interaction in myopia," says the study's lead investigator, Andrei Tkatchenko, MD, PhD, of CUMC. The research was published August 27 in PLOS Genetics.

Though a drug or gene therapy to prevent myopia may be years away, Dr. Tkatchenko says spending time outdoors is the best way to reduce kids' risk of developing myopia. "We pretty much know all the environmental risk factors: time spent reading increases the risk, while time spent outdoors reduces it," Dr. Tkatchenko says.

Companies

Tuesday, 08 September 2015

Italia Independent and Adidas announced that they have signed a four-year global agreement in which Italia Independent will design, produce and distribute Originals eyewear. The agreement comes after the success of the eyewear collection inspired by the iconic sneaker, the Superstar, launched in March of this year.

According to the press release, the partnership is not merely a licensing contract but a union of each brand's strengths to create an innovative business model. The heart of the relationship is represented best by the "lock-up logo" that features the Adidas Originals iconic Trefoil together with the Italia Independent logo, underscoring the deep commitment of both companies to each other. The new eyewear will be presented in January 2016.

Companies

Monday, 07 September 2015

Allergan and AqueSys, Inc. a private clinical stage medical device company focused on developing ocular implants that reduce intraocular pressure (IOP) associated with glaucoma, last week announced that they have entered into an agreement under which Allergan will acquire AqueSys in an all-cash transaction. Under the terms of the agreement, Allergan will acquire AqueSys for a US$300 million upfront payment and regulatory approval and commercialization milestone payments related to AqueSys' lead development programs, including XEN45.

"The acquisition of AqueSys and its XEN45 program builds on Allergan's deep and long-standing commitment to innovation in eye care," said Brent Saunders, CEO and President of Allergan. "Our eye care team has a strong track record of introducing novel treatments for patients with glaucoma. The acquisition of the XEN45 device demonstrates our commitment to alternative next-generation glaucoma treatments which are appealing to both patients and physicians and extend beyond conventional medication eyedrops."
<< Start < Prev 1 2 3 4 5 6

7

8 9 10 Next > End >>


Page 7 of 321