27 Sep 2018
Ellex Releases Results of LEAD Clinical Study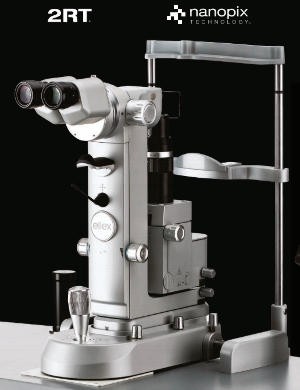 Australian company Ellex Medical Lasers Limited, specialised in medical technologies for the diagnosis and treatment of eye disease, has announced the results of the Laser Intervention in Early Age-Related Macular Degeneration (LEAD) clinical trial. The purpose of the LEAD trial was to investigate the safety and efficacy of nanosecond laser treatment (Ellex 2RT® ) as a prophylactic intervention for the early stages of Age-related Macular Degeneration (AMD) to slow progression to late AMD. The principal trial investigator was Professor Robyn Guymer, retinal professor and Head of Macular Research and Deputy Director at the Centre for Eye Research Australia (CERA) in Melbourne, Australia. The results of the trial have been subject to independent peer review and have been published recently in Ophthalmology, the official journal of the American Academy of Ophthalmology.
According to the company, the LEAD clinical trial is the first time any form of laser intervention has shown a promising clinical response in a large group of well-defined iAMD patients prior to progression to vision impairing late AMD. Although the entire trial population did not show a statistically significant reduction in the rate of progression to late AMD, the data has yielded promising results and important new information on the ideal patient cohort for treatment with Ellex 2RT® .
Ellex CEO Tom Spurling commented: "The significant reduction in the risk of progression to late AMD in the large subset of patients without coexistent RPD confers a significant first-mover advantage for our proprietary Ellex 2RT® technology in these patients. As indicated by the trial authors, the LEAD clinical results are unique to Ellex 2RT® and cannot be extrapolated to other thermal or non-thermal laser treatments. We estimate the number of iAMD patients without RPD to represent at least approximately 15 million patients annually in Ellex's existing 2RT® markets. With no currently approved treatment options available for AMD in its early stages in these markets, or indeed anywhere in the world, we believe the LEAD data will be of significant clinical interest to retinal specialists and ophthalmologists seeking an intervention for patients with the early stages of AMD."
Commenting on the significance of the LEAD trial, Prof. Guymer said: "While this isn't a cure, and it is not suitable for every patient with AMD in its early stages, the impressive outcomes in reducing progression to late AMD are important as this is the first time that a laser intervention has shown promise in addressing AMD disease progression in more than 20 years of AMD laser research."
This is the first time a meaningful intervention has indicated a potential for reducing progression of AMD in its early stages in a large randomised controlled trial. The results of the LEAD trial also build on an extensive body of evidence for Ellex 2RT® based on a series of pre-clinical and clinical investigations dating back to 2010.
Prof. Guymer further commented on the newer technologies and techniques used to monitor disease progression in AMD patients: "Based on our findings from the LEAD trial, new multimodal imaging techniques offer the ability to better stratify and monitor progression of AMD patients. This is an important consideration for earlier stage interventions such as Ellex 2RT® , where patient vision is largely unaffected. To that end, traditional outcome measures, including best corrected visual acuity (BCVA), do not adequately capture AMD disease status."