05 Nov 2018
CliC Eyewear ANZ Sells Distribution Rights To VMD Eyewear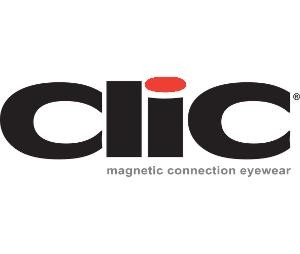 CliC Eyewear Pty Ltd in Australia and New Zealand recently announced the sale of their distributions rights of CliC eyewear to VMD Eyewear.
CliC is an American concept designed by Ron Lando of California. The concept, as the story goes, was originally created for NASA for astronauts requiring glasses that were 'anti-gravity'. Coming from a long line of Optical Designers, Lando pulled on his decades of experience to conceptualise the coupling of the continuous temple and a magnetic connection strong enough to defy gravity. At this point, the CliC concept was born. 14 years on, the product has reached world-wide success in the domestic eyewear market now accepted as a unique innovation that continues to streamline active eyewear for the future. It is distributed in over 27 countries internationally, carries manufacturers' patents in 11 countries globally, and is CE certified.
In 2003, Helen Najar, owner of CliC Eyewear Pty Ltd, acquired the distribution rights for CliC Eyewear. An exclusive retail account base of approximately 500 stores was establised.
According to Helen, the single most important strategy was to build a website. "In 2003 I had little idea as to why I needed a website but a forward-thinking colleague of mine told me it was so people could find me. Literally the day I switched the website on in November of th esame year, orders started rolling in". The second strategy was to build a retail account base - Click is stocked in around 700 retailers nationally and around 300 of them are independent optical practices.
"We are excited to be handing over to VMD Eyewear, starting 01 November 2018. Their 35 years of industry experience and vast network of representatives on the ground in Australia and New Zealand will ensure continued exposure, more face-to-face customer support and inevitable growth for the brand." said Helen.