04 Jun 2021
Elle Eyewear Launches Its Made In France Series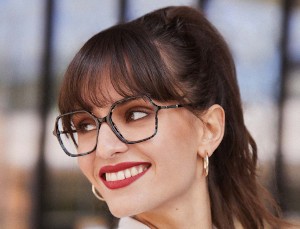 Since its creation in 1945, ELLE has delivered to women everywhere, in a language that is both positive and engaging, while providing them with the keys to thrive in a constantly changing world. Over the decades, this style brand has emerged as a true ally of women: ELLE is the standard bearer for their emancipation; ELLE listens to them and accompanies them daily in their journey towards strong and independent lives.
This fashion bible is a pioneer that, speaking a creative language, interprets the hottest trends with a free spirit imbued with joie de vivre - just like the ELLE woman. Clever and charming, she embodies the urban vibe of the French capital, moving between elegance and thoughtfulness, daring and seriousness but always with a unique and sparkling look.
The new Made in France collection, narrated by women, for women, pays tribute to the ELLE woman through high-quality French frames.
The models of the Made in France collection feature feminine and soft curves in ultra-trendy shapes: pantos, oversized, geometric and cat eye. The 10 new frames - 8 optical and 2 sunglasses - gracefully oscillate between sophistication and originality thanks to pretty creative accents that truly animate them.
Always inspired by the Parisian woman, these looks are resolutely elegant with excellent wearing comfort. The main material in the collection, acetate, is highly polished to make it both shiny and extremely soft. It comes in a wide variety of ultra-feminine colours.