12 Jul 2021
Etnia Barcelona Acquires Creative Eyewear Design Studio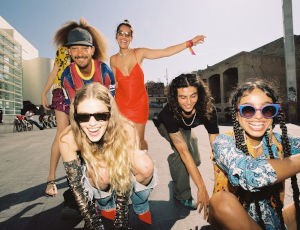 Independent eyewear company Etnia Barcelona announces the acquisition of Lool Eyewear.
Lool is a creative eyewear design studio that manufactures in series from sheets of steel. They are manually produced one by one in a precise technical process. The design lines reflect the company's main influence, retrofuturism infusing in this way its own unique personality to each and every one of its pieces. The glasses are produced in Barcelona, Spain.
The company reaffirms its growth strategy for the optical eyewear market, growing its portfolio with an eyewear brand that boasts a technological spirit and specialises in lightweight eyewear, while also offering great potential in the field of sustainability. With this new acquisition, Etnia Barcelona has consolidated its position as a company focused on the optical eyewear market, with the development of both its own brands and the integration of other independent brands. The firm is enjoying a period of growth and anticipates closing 2021 with global billing of 80 million Euro, that is, growth of 20% with respect to 2019, and 42% growth with respect to 2020.
Etnia Barcelona is an independent eyewear brand from Barcelona creating colorful designs with natural acetate and mineral lenses. Art inspires their way to see the world.