22 Sep 2021
Givenchy and Thélios Announce Strategic Partnership For Eyewear Collections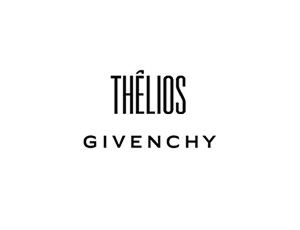 Thélios, the eyewear manufacturer of the LVMH Group, has announced a strategic partnership with Givenchy for the exclusive design, development, manufacturing, and global distribution of Givenchy Eyewear starting on January 1st, 2022.
Building on Givenchy's unique brand identity and Thélios' renowned savoir-faire in luxury eyewear, this long-term partnership will expand the Maison's eyewear category. Working hand in hand with Givenchy's Creative Director, Matthew M. Williams, Thélios will bring forth the designer's ambitious vision for the Maison through innovative product developments.
Renaud de Lesquen, CEO of Givenchy said: "We are delighted to partner with Thélios, a company that is setting new standards in the eyewear industry with Italian craftsmanship and selective distribution. We believe that, together, we can develop exciting and exceptional eyewear that will take Givenchy to a new level in this product category."
Sara Osculati, Chief Brand and Product Officer of Thélios declared: "Givenchy is the quintessence of contemporary Parisian elegance. We are proud to welcome Givenchy and Matthew M. Williams to our family of LVMH Maisons and look forward to achieving great things together."
Starting with the release of the Spring 2022 collection on January 1st, 2022, Givenchy Eyewear will be distributed in Givenchy boutiques, on givenchy.com, and across the highly selective Thélios network of retailers and opticians worldwide.