10 Jan 2022
Major International Optical Shows Postponed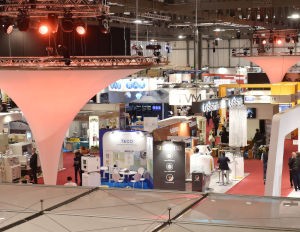 Three major international optical exhibitions have been postponed due to the current COVID-19 situation.
The international trade show for optics & design opti 2022, which was planned for 14 to 16 January 2022 at the Fairground Munich, will not take place at the beginning of the year. Uncontrolled rapidly increasing infection rates in the coronavirus pandemic, and changes to government requirements at short notice, also regarding 2G-plus regulations along with visitor restrictions, make reliable planning impossible. The organiser has therefore decided to postpone opti until May. It will take place from 13 to 15 May 2022 (Friday to Sunday) in Munich.
Following the rapid escalation of Omicron cases across the UK, 100% Optical 2022 is also postponed. All visitor registration, exhibitor stand, sponsorship and hosted meetings will automatically be transferred to the new dates. The new dates for 100% Optical are 23-25 April 2022, and will continue to take place at the ExCeL London.
More recently, MIDO 2022 has also decided to move the show. Giovanni Vitaloni, chairman of MIDO, stated: "Today it seems fairly clear to us that an international fair held in February would risk a reduced numbers of participants, both exhibitors and visitors. We wish to reflect the needs of companies and confirm MIDO as the top event of the year, in a 2022 that is already showing important signs of recovery for the eyewear industry worldwide. MIDO 2022 held from the end of April to the beginning of May is the best date for us to return to fulfil our mission: creating and maximising international business opportunities while conferring prestige and vitality to a strategic sector. We are also working to be ready to welcome exhibitors and visitors in maximum safety, following the most updated regulations". MIDO 2022 new dates are from 30 April to 2 May.