17 Jan 2022
Bausch + Lomb Files Registration Statement and Preliminary Prospectus for Proposed IPO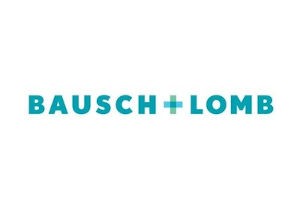 Bausch Health Companies Inc. (NYSE/TSX: BHC) ("Bausch Health") recently announced that, in connection with its previously announced intention to separate its eye health business, its wholly owned subsidiary, Bausch + Lomb Corporation ("Bausch + Lomb"), has publicly filed a Registration Statement on Form S-1 with the U.S. Securities and Exchange Commission ("SEC") and a preliminary base post-receipt pricing procedure ("PREP") prospectus with the securities regulatory authorities in each of the provinces and territories of Canada (other than Quebec) ("Canadian Regulators") relating to a proposed initial public offering ("IPO") of Bausch + Lomb's common shares concurrently in the United States and Canada. All of the shares being offered will be sold by a wholly owned subsidiary of Bausch Health. The number of common shares to be offered and the price range for the IPO have not yet been determined.
Morgan Stanley and Goldman Sachs & Co. LLC are acting as joint lead book-running managers for the IPO. J.P. Morgan, Citigroup, Barclays, BofA Securities, Guggenheim Securities, Jefferies, Evercore ISI, Wells Fargo Securities and Deustche Bank Securities are acting as joint book-running managers for the IPO, and DNB Markets, HSBC and Truist Securities are acting as co-managers for the IPO.
The Registration Statement relating to the proposed offering has been filed with the SEC but has not yet become effective. The preliminary base PREP prospectus contains important information relating to the common shares and remains subject to completion or amendment. The common shares may not be sold, nor may offers to buy be accepted, prior to the time the Registration Statement becomes effective, and a receipt for the final long form base PREP prospectus has been issued by the Canadian Regulators.
The IPO is subject to market conditions, and there can be no assurance as to whether or when the IPO may be completed, or as to the actual size or terms of the IPO.