24 Jul 2020
Major International Optical Events Cancelled This Year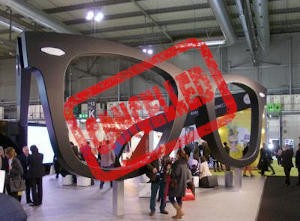 The only two major international optical events, Vision Expo West in Las Vegas and SILMO in Paris, left this year have been cancelled.
About two weeks ago Vision Expo West announced the decision to cancel the event which was scheduled to take place in Las Vegas, NV, Sept. 23-26. "With the health and wellbeing of everyone in attendance at the Show as the show organizers' primary concern, Vision Expo, along with the Venetian Resort, developed a multi-layered, in-depth plan to ensure the safety of everyone planning on attending. The decision to cancel the event came as a result of Nevada Gov. Steve Sisolak's announcement on June 26 that Nevada would remain in Phase 2 of reopening plans through the end of July due to current trends of the coronavirus infection. While certainly disappointing, the decision to cancel Vision Expo West 2020 is prudent and necessary following the announcement of the extension of Phase 2 in Las Vegas into the end of July," said Fran Pennella, event vice president, Vision Expo, at Reed Exhibitions. "Without having visibility on when the state of Nevada will be ready to roll into future phases or what the future phases will allow for, coupled with the unfortunate spiking of COVID-19 cases in the region, we know it is in the best interest of everyone in the vision community to not move forward with the Show."
Amélie Morel, Chairwoman of the SILMO Association, stated: "Encouraged by the distinct recovery of business among opticians and heartened by favourable results in keeping with our determined criteria, we felt confident we would be able to confirm that the 2020 edition would indeed be held from October 2nd to 5th at Paris Nord Villepinte. However, at this juncture where the registered exhibitors were about to make additional expenditures to finalise their participation in the trade fair, and where visitors were about to begin making travel plans, there were still uncertainties as to whether the trade fair would be able to take place as planned. In the absence of immediate visibility, the SILMO Executive Board met with its partner COMEXPOSIUM, and took the unfortunate decision to cancel the Silmo 2020 Paris event as it was planned to take place at Paris Nord Villepinte."